Are you moving to Brisbane for your job? Or perhaps you simply want a change of scenery? Prior to your move, it is in your best interest to gather information about moving to Brisbane. This guide will give you details on Brisbane removals, life in the city, and things to sort out once you move.

Removalist Brisbane: What are the expected costs?
Just like in other Australian cities, how much you will pay for your removal will depend on a few factors. These include:
The total volume of items
The distance of the journey
Accessibility of both your old and new home
Additional moving services
A couple of localised issues that you might run into when moving to Brisbane are parking permits and congestion. Although Brisbane' roads do have congestion problems, it is not the same extent as in larger cities like London or Manchester. Despite this, you should be aware of busy streets during peak rush hours as your removal route might be affected. Additionally, keep restricted parking space in mind when planning your move as it is usually your responsibility to apply for permits. These things will increase your costs.
The next two tables display the average costs for removal companies in moves both less and greater than 50 miles, along with extra services.
Average cost of local and long-distance moves
| Number of Rooms | Local | Long-Distance |
| --- | --- | --- |
| 1 | $150 - $350 | $400 - $500 |
| 2 | $265 - $400 | $450 - $600 |
| 3 | $400 - $650 | $800 - $900 |
| 4 | $650 - $850 | $900 - $1,000 |
Removal services
Option
Benefits

Price

Parking Permit
- Ability to park in front of property
- Price depends on your area

$15 - $35

Disassembly and Assembly
- Help with assembly/disassembly of furniture

$125

Storage
- Space if you cannot move immediately

$30 per week

Cleaning
- Cleaning of old and new house

$15 per hour

Piano Removal
- Proper care and specialist equipment for safe removal
- Remove and replace doors or windows for access

$120 - $480
We recommend obtaining parking permits, suspensions, or dispensations well before your moving day. This is to avoid incurring unexpected costs in the long run if you or the removalists receive a penalty notice. They will pass these fines, which are greater than the cost to properly apply, on to you.
Get help with your Brisbane removals
If you are moving to Brisbane or just relocating within the city, a removal company will be a massive help. With professional removalists, you benefit from safe, secure transportation as well as additional services such as packing and storage. However, not any company will do—you need to find the right one based on price, service, capability, and reliability. Compare prices to easily identify the right company with the best value for your money. Complete our form and up to 6 removalists will get back to you with their best price offers.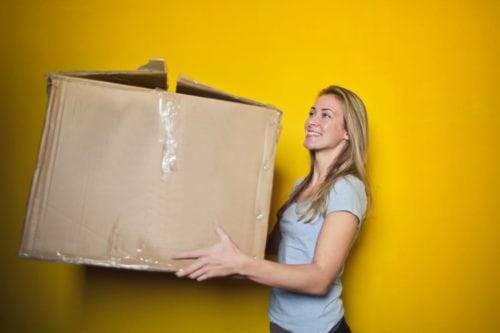 Life in Brisbane
Cost of living
Although the general cost of living is higher than in smaller cities, it is lower than in Sidney and Bristol. As such, Brisbane is a relatively inexpensive place to live. Here are a few numbers related to living expenses:
Average house rent: $900 – 1.000
Average flat rent: $450 – 800
Average cost of a meal: $17
Average cost of a pint: $4
Weather
Brisbane' weather is mild in the summer and quite cold in the winter. During the summer, temperatures can reach as high as 40-45°C. However, the humidity levels are lower the further you travel from the coast, therefore the warm is tolerable. Winters are not too cold, with temperature that are around 20°C, and just a few rainy day.
How to get around Brisbane
The public transport system in Brisbane is the better way of getting around. With city train siles, ferry, bus services and an international airport, moving in and out of the city is very easy. Moreover, because of an extensive bicycle paths running through the city, you can use your bike for your daily working commute.
Being fully prepared for your Brisbane removal
Before you removal, you must inform your local city council about your change of address. This is necessary in order to be properly registered for council tax, as well as any housing benefits you might be entitled for. Check online or contact your local council to register. For example, the Brisbane city council website has a page on moving into a property in Brisbane.
Another important thing to be prepared for when moving is finding when your rubbish will be collected. Check your bin day on your area's local city council website. Usually, you will have to enter your postcode as rubbish collection schedule hinges on the street. You should also do research on how to sort your rubbish to avoid any fines and to help the environment as much as possible.
While you are moving and sorting out your new home, you might find that you have some large unwanted items. Your city should provide a collection service around a rate of $20, which is available via online bookings. Alternatively, try arranging for transport to a reuse centre or charity—some removal companies provide a disposal service so make sure to ask your removalists !
Why should you hire removalists for your move to Brisbane?
We all know that moving to a new house is generally not a fun time. All of the planning, packing, and worrying will surely tire you out. However, don't forget that there are people available to help. Friends, family, and removalists are great ways to make your moving project manageable. If you hire a removal company you benefit for multiple reasons.
Stress free process: With fully customisable moving packages, you are able to delegate all or some of your moving process to removalists. With their different services, you won't have to fret too much about every task, big or small.
Protect your belongings: Removalists have specialised training and equipment to competently handle your valuables. Reliable companies also offer insurance policies with protection against any damage or loss of items.
Free up time: Why spend so much time packing, loading, and unpacking when you should be working on preparing your new home? Removalists save you time so that you can focus on the more important tasks.
Make your move easy while saving up to 40%
Brisbane has so much to offer, whether that is a growing economy, serene family life, or bustling nightlife. If you want to enjoy life in Brisbane, start planning your move. As part of this, shop around for the perfect removal company for your needs, and your move will run smoothly. Do this by obtaining quotes from multiple removalists through our free, no obligation form. There are potential savings of up to 40% and you will be able to find the bespoke moving package that you desire.