Have you recently made the decision to move abroad, but need help with this change? Rightly so, as relocating to another country is a major event. Luckily, a removal company can help you with all the necessary tasks. This overview will give you more information about the costs, services, and other useful tips for an international removals.
Pricing your move abroad
The main cost of moving overseas will be for the transportation of your valuables to your new home. The price comprises multiple factors, some of which are:
Quantity of items: Shipments are measured by weight and volume, so the more items you have, the higher the cost.
Distance: The farther the destination, the higher the transport costs.
Transport route: Busy and common shipping routes tend to be cheaper because of increased competition amongst transport companies.
Method of transport: There are different modes of transport, each with its own advantages and disadvantages. In general, airfreight is the costliest while sea shipping is the cheapest method.
There are many more factors that will affect your international move cost. As such, pinpointing an exact price is difficult. Your best course of action is to receive a proper quote from an international moving company for a more complete breakdown of costs. However, it is helpful to have a general idea before making any calls. This table shows the range of prices for different shipping options and popular relocation destinations.
International removals cost
| Country | 20ft Shipping Container | 40ft Shipping Container | Airfreight |
| --- | --- | --- | --- |
| Singapore | $800 - $1,600 | $1,400 - $2,200 | $3,000 - $6,500 |
| Canada and USA | $900 - $1,500 | $1,100 - $2,800 | $4,000 - $7,000 |
| Europe | $1,200 - $1,800 | $2,300 - $2,800 | $5,000 - $8,000 |
Additional international removal costs
Other Costs
Price Range
Cost Details
Storage
$80 per month
- Added cost while waiting on transit for goods
- Secure place for temporary storage
Packing & Unpacking
$85 - $445
- Expert packing and unpacking of your belongings
Insurance
Starting from $85
- Varies on amount and type of goods being transported
Customs Duties & Taxes
Average rate is 5% - 9%
- Charged based on the value of goods
- Depends on destination country and item
Other services include moving pets, vehicle transport, and assistance with adjusting to your new surroundings. These are additional costs that will vary depending on the thoroughness of the service you require.
Save up to 40% when you compare quotes
Because of the 4 main factors for calculating prices, as well as the numerous services that apply to your international move, exact moving abroad costs cannot be calculated without consulting removal companies. However, rather than calling many movers, which is time-consuming, why not gather their prices at one time? By providing your information below, a non-binding quote request will be sent to international movers, 6 of whom will get back to you with their best price offers.  Take 1 minute of your time to fill out the form and save up to 40%!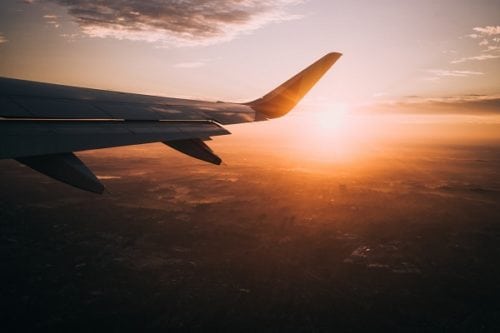 Which services influences interstate removals costs?
Most people agree that moving is one of the most stressful and expensive thing. When coming to interstate removals, this is even more true. However, you need to consider the great amount of services that they offer to make your interstate removal easy. The general tasks of movers are, but not limited to:
Collection
This involves everything before your possessions are transported to your new country. Ranging from disassembly and cleaning, to packing and loading, movers make your big day simple.
Transport
Once your belongings are ready at the designated location for loading, transporting begins. There are various modes of transport, and each one will cater to your specific needs differently. These are:
Airfreight: Transport by plane. While it is the most expensive method, it is also very quick. Transport by air is generally great value for a small amount of items.
Overland: Transport by land vehicle. Because of proximity and road networks, overland transport is best suited for European removals. Usage of lorries for removals come in 2 forms:

Full Load: An entire container is hired for exclusive use for your move. The size is perfect for your 3-4 bedroom house. Your house contents are driven directly to your new residence.
Part Load: This involves sharing the container with other customers' loads. It is incredibly efficient but takes longer since the lorry will deliver other packages in the destination country

Seafreight: Shipping containers are the least expensive form of transport and are incredibly effective ways of moving a large amount of items. Depending on the route and your final destination, shipping times will vary, anything as short as 3 days to 6 weeks.

Full Container Load (FCL): A 20 or 40 foot container is entirely reserved for the contents of your house. With direct transport to a port in your destination country, FCL is a perfect match for larger moving projects.
Less than Container Load (LCL): Your belongings, enclosed in a wooden crate, shares a container with other shipments. LCL is arranged by a 3rd party, usually a consolidator, and is cheaper than FCL.
Groupage: Your items are also placed in the same container with multiple other shipments. However, these other loads belong to other customers of the removal company. The absence of 3rd party fees make this type inexpensive, but groupage is much slower than FCL or LCL.
Delivery
After your shipment reaches its port destination, your valuables will then be moved to your new home usually by lorry or rail. At this point, movers will unload your belongings, as well as other services such as unpacking, cleaning, or various handyman work.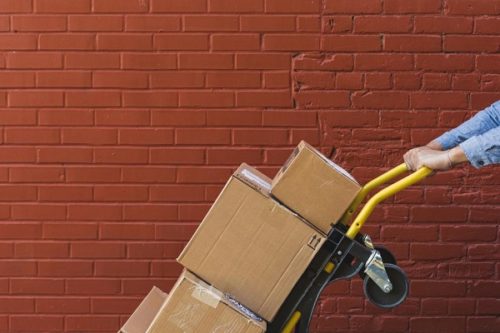 Things to check for in an international removal
For any removal, especially for relocating internationally, you need a company who you trust completely. That is why it is of utmost importance to properly vet movers and their credentials, capabilities, and reliability. Here are some things to ask or keep in mind when looking for an international removal company.
Personal recommendations
If you know someone who moved abroad, ask them about their situation and how they managed to make the move possible. They will give you valuable information on good (or terrible!) experiences with moving companies.
Get a head start
Of course it is always a good idea to begin planning early for moving house. However, for moving abroad, it is even more important—just think of all the things you need to pack and the actual shipping time. Rather than the usual 1 month notification given for a domestic move, contact companies at least 3 months before your preferred day. Of course, the earlier you start, the better!
Check for credentials
Look for a company who is a member of the Fédération Internationale des Déménageurs Internationaux (FIDI). Membership means that the company complies to strict quality requirements and continually passes a recurring assessment by an independent auditor.
Shop around
Get at least 3 estimates for your move abroad. You will be able to compare price, services, and availability to narrow down your options. While the cost is very important, do not just choose the company with the lowest quote since you need to take into account their experience and credibility to prevent any unexpected costs later on. Go to our dedicated removal quotes page for more details.
Ask, ask, ask
If you are unsure or have any questions, go ahead and ask! Removal companies are more than happy to help to make you feel at ease. It is also in your best interests to communicate clearly and regularly with the removal company to ensure that all details and services match what you need.
The right company for your interstate removal at a fair cost
We know that an interstate removal to another country is not just about transporting your prized possessions—there are so many other things to think about. With a trustworthy removal company, you will have more time for these other tasks at a fair price. Start searching for specialists now! Fill in our free, no-obligation quote request will give you price estimations from up to 6 companies, and easily determine the right company for you.